Behind these three letters is a solution that could bring you a lot.
CRM (Customer Relationship Management) is the art of creating, developing and maintaining a continuous relationship with each of your members.
The strength of a CRM solution lies in its ability to adapt to your processes and to be integrated into your information system. CRM makes the distribution and exchange of information flow more effortlessly, encourages collaboration between all your departments and brings harmony. For the various departments (sales, marketing, communication, members) of small or large association, this type of relationship is natural with prospects, members and partners.
With an adapted CRM tool, everyone within the organisation will have a 360° view of their customer relationship management and will efficiently follow up on each other's actions. For your members the quality CRM will enhance their user-experience bringing them self-serving opportunities and secure communication channels.
More than just a means of optimising your processes, a quality adapted CRM solution is the assurance of quickly gaining a competitive advantage, increasing your membership, building customer loyalty and gaining centre stage! Thanks to CRM, you can offer an optimal customer service.
In SaaS / Cloud mode, a CRM solution provides you with qualified and unified data that you can use effectively to define and manage your strategy!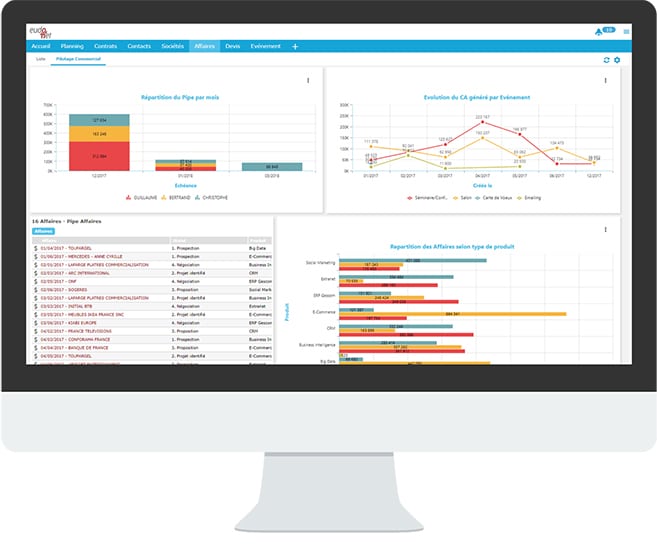 A QUESTION? CONTACT AN EXPERT!